"We have never had service like this before!"
                 Robin Miller, Fenton MO
Cleaner Ducts – Cleaner Breathing – Less Dusting
A quick glimpse of us in ACTION – Duct and Vent Cleaning St Louis to Chesterfield MO.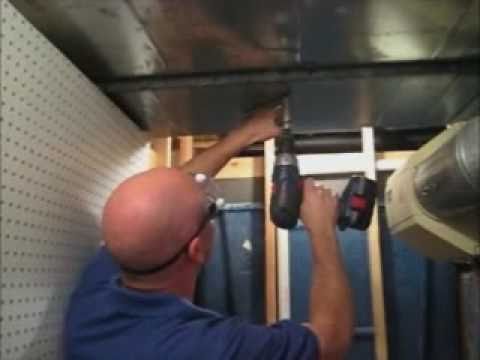 What are some benefits to me the client when we use your company for Air Duct Cleaning?
1. Besides a quality Air Duct Cleaning we do the following.
2. We setup an air scrubber ($50.00 value) to clean the air in your home while we are there, it will clean a room 12 x12 one hundred times in an hour.
3. We wear shoe covers to keep your home clean.
4. When you have hardwood floors we roll out carpet to protect them while we work.
5. When we are done we give you a $50.00 gift card to use for any of our other services in the next 6 months. (carpet cleaning,tile/grout cleaning,dryer vent cleaning)
6. Save upto $20.o0 on your services that day when you refer your friends and relatives, they will also receive a free gift of one room of carpet cleaning.
Cleaner Air , Dust Less, Feel Better

Allergies, dusting a lot or just want to feel better about what is in your house?  When you have us clean your Air ducts you have a feeling of confidence that it's getting done right, because it is!
Client questions:
What do you mean Price or Cost?  Most of us want the best possible price so we call around seeing who has the cheapest price.  We hire them and when all is done we realize the price was cheap, but the cost was not.  Cost comes up now because we just paid for something that was not done well or even done at all.  So consider what is more important the price of something  or what it will cost you in the long run.
How much will it cost me?  We take several things into consideration before we quote a price.
For example:  How large  is your home or how many square feet is it.  This is important because the larger the house the more ductwork there will be.  Also, how many supply vents and return vents do you have in your house.  Some small homes can  have as many as 20 vents or less than 10.  This makes a difference because the more you have the longer it will take and the opposite is true also.
If you are looking for the cheapest price you can find it out there, but if you want it done with care call us.  Remember, money spent on something that doesn't get done right is wasted money. Call us for a phone estimate or we will be glad to come in person with no charge.
How often should we have our vents cleaned?  It depends on a few things such as: pets, allergies, gravel roads, how often you have to change your filter.  The average is around 5 years.
What kind of equipment do you use?  We use professional quipment specifically designed for air duct cleaning by Abatement Technologies (Check them out on the internet).  We don't use carpet cleaning equipment or rotobrush.
How long does the process take? It can take anywhere from 3-6 hours depending on the size of the home.
"It is very rare to find such an honest and upfront company these days.  Every email was answered promptly and thoroughly.
Pricing was a bargain when considering the amount of time and effort put into cleaning our venting system.  I wish there were
family run companies out there." 

Casey Johnston, Cosmetologist
Webster Groves, MO
 To Our Valued Clients:
To all our valued clients, from St Louis to Fenton to Chesterfield and everywhere in between, who have used us for years and referred many others, we just want to say Thank You.  When we showed up at your  home or business to do Vent and Duct Cleaning we not only performed a valued service for you, but got to know you just a little bit better.  Your dusty and dirty Air Ducts were cleaned and it helped you breathe just a little bit easier.  Your dusting was cut down and home is just a little bit easier to take care of.  Your dusty dirty vents were cleaned by our trained staff who take pride in what they do.  We like to call it Ducts Cleaning or Vents Cleaning since we do it all.  To all our future Air Duct Cleaning Clients we look  forward to providing you with the best possible Vent and Duct Cleaning we can.
Ed Kulczycki
Our schedule fills up fast so call us right away and we'll get you on it.  314-608-5055

BLOG SITEMAP:
Pages (5)
1. Ducts MO Fresh Home
2. Our Vent Duct Cleaning Process St Louis MO
3. Vent and Duct Cleaning Reviews
4. Air Duct Inspection Video
5. Duct Cleaning St Louis Tid Bits Blog
Posts (5)
1. Duct cleaning hose setup
2. Air Duct Blower
3. Inside return vent before cleaning
4. Vent Duct Cleaning Ellisville Mo
5. After dusty job
Page 1